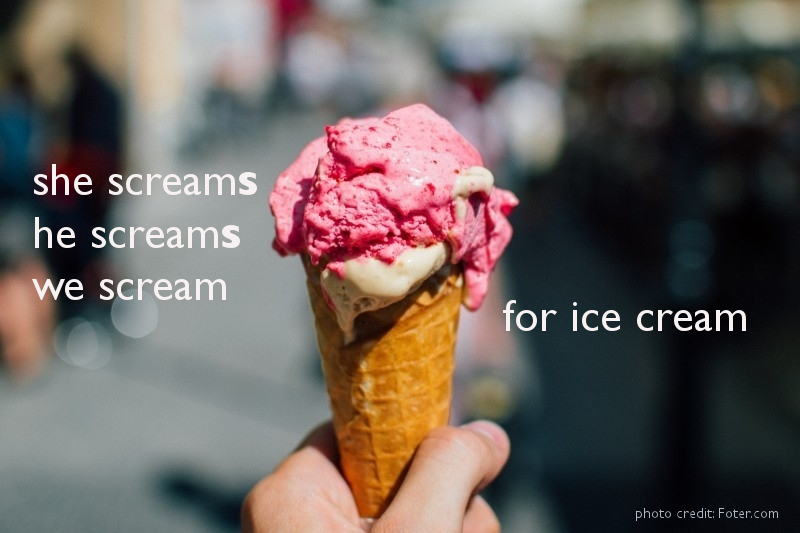 You probably already know the original rhyme,
"I scream, you scream, we all scream…"
But sometimes students of english forget to add an "s" to verb endings when talking about a she, a he or an it. 
In the third person singular, regular verbs in the present tense always take an "s" ending. So "she screams for ice cream" could be a cool and sweet line to remember this grammar rule.
This grammar tip was first posted on a hot summer day on English to go's Facebook page in May 2017
Photo credit: Foter.com