How to learn English when you're stuck at home

One thing people always tell you to do when learning a language is "go out and talk to people"! Now, this is not always easy under normal circumstances (where do I find the time and/or native speakers to talk to??), but the current Corona nightmare has made it virtually impossible to go out and mingle. BUT…does this mean you should give up on your English goals? Absolutely not! We've put together a list of things for you to do at home to keep up your English studies, so once you've read this post…you'll be out of excuses!
Keep a journal in English
A journal doesn't mean exploring all your deepest and darkest thoughts. It can be as simple as writing down what you did that day, things you heard about on the news, a conversation you had with a friend….anything goes, as long as it's in English!
Watch TV
Being stuck at home is not fun, but it does give us a great excuse to BINGE on Netflix series as much as we like (you're actually being a responsible citizen by staying at home and watching TV right now)!! Of course watching TV should be relaxing, but if you can find the motivation to watch a series in English, this is a fantastic way to improve listening skills, vocabulary, pronunciation, learn new idioms, etc. Try a few episodes of Friends, Seinfeld or The Simpsons to get you started!
Play video games in English
Again, not something I would normally recommend as a language teacher, but desperate times call for desperate measures! And believe it or not, playing video games – particularly role-playing games and/or multi-player games – can actually help you improve your reading, listening and even speaking skills through the amount of dialogue they contain. You might even make some new friends, especially if you're brave enough to use a feature like TeamSpeak, which allows you to join conversations so you can chat with the online virtual community! Talk about casually improving your speaking skills!
Use online materials
This almost goes without saying, but of course there's a huge amount of online study material out there for English learners, not to mention the number of apps for your smartphone. The British Council, BBC English, FluentU and many others all have endless pages of grammar and vocabulary worksheets to keep you busy for weeks on end.
Listen to the radio
I know, radio is old-school…still, it's a great way to improve your listening skills (and learn new vocab), especially if you're too busy to sit down at a computer and focus on online lessons. Instead, just turn on the radio and listen while doing other things like household chores. Don't think you won't learn anything: our brain is great at multitasking and will actually (passively) take in a lot more than you think!
Read a book or newspaper
Again, terribly old-school…but effective! Don't pick anything too complicated (especially if you're a beginner), something light and easy (even children's books!) will do just fine. Reading is not only good for your English, it's also a great way to relax during these stressful times!
Find an online conversation partner
Modern technology allows us to talk to anyone, anytime, anywhere…so why not find a native English speaker to have a chat with on Skype once in a while? There are heaps of websites out there that can help you find a language partner – have a look at this page to find the best ones: https://www.lifewire.com/free-language-exchange-websites-1357059
Do an online fitness course
Another problem with being stuck at home…we don't MOVE enough! No more walks to a friend's house or bike rides to work. Fortunately, YouTube offers us plenty of options for staying active at home. Again, getting some exercise (especially something like yoga) is a great way to relax and switch off after a long day of sitting at your desk.
Keep attending your English To Go classes!
This one should have been number one of course, but I think it goes without saying that English To Go is still here for you!! We are still providing online lessons via Skype and will do anything else we can to help you keep your English going during this difficult time!
Last but not least, I highly recommend making a study schedule (preferably one that includes all of the above activities) that fits into your daily working-from-home routine. The current situation makes it even harder than usual to stick to a routine, so make sure you think through your days carefully and – if possible – block 30-60 minutes each day for self-study!
Good luck and if you need support…you know where to find us! We are still here for you!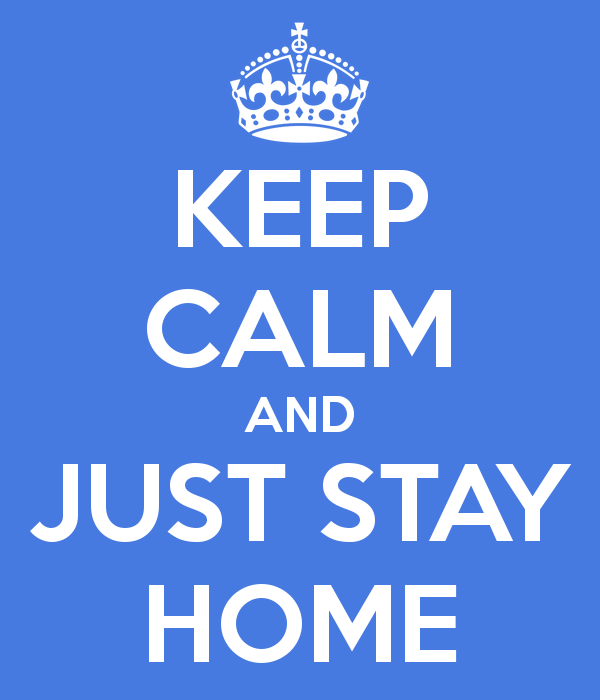 https://www.english-to-go.info/2016/wp-content/uploads/2020/03/notepad-3316997_1920.jpg
1357
1920
doreen
https://www.english-to-go.info/2016/wp-content/uploads/2020/02/englishtogo_Logo_RGB.png
doreen
2020-03-27 11:33:35
2022-01-03 13:03:42
How to learn English when you're stuck at home